Description
How to make handmade lures
Popper type
1.  Reshape the wooden lure blank into your favorite popper type. Then, install screw eyes on the lure and open a needle hole and a weight hole little by little, and adjust it while keeping the balance. Please adjust while actually pulling in the water.
2. When you have determined the correct weight hole position, insert the weight and slice wood round material and fill it. Also, fill the failed holes with round lumber. Once the overall balance is determined, remove the screw eyes and replace it with the stainless steel wire.
3. Dip in sanding sealer 3~4 times before sanding.
4. After the base has been polished, thoroughly dip it in white primer surfacer 2~3 times and then polish with water sanding paper #500 until the surface becomes smooth.
5. Then apply the color of your choice.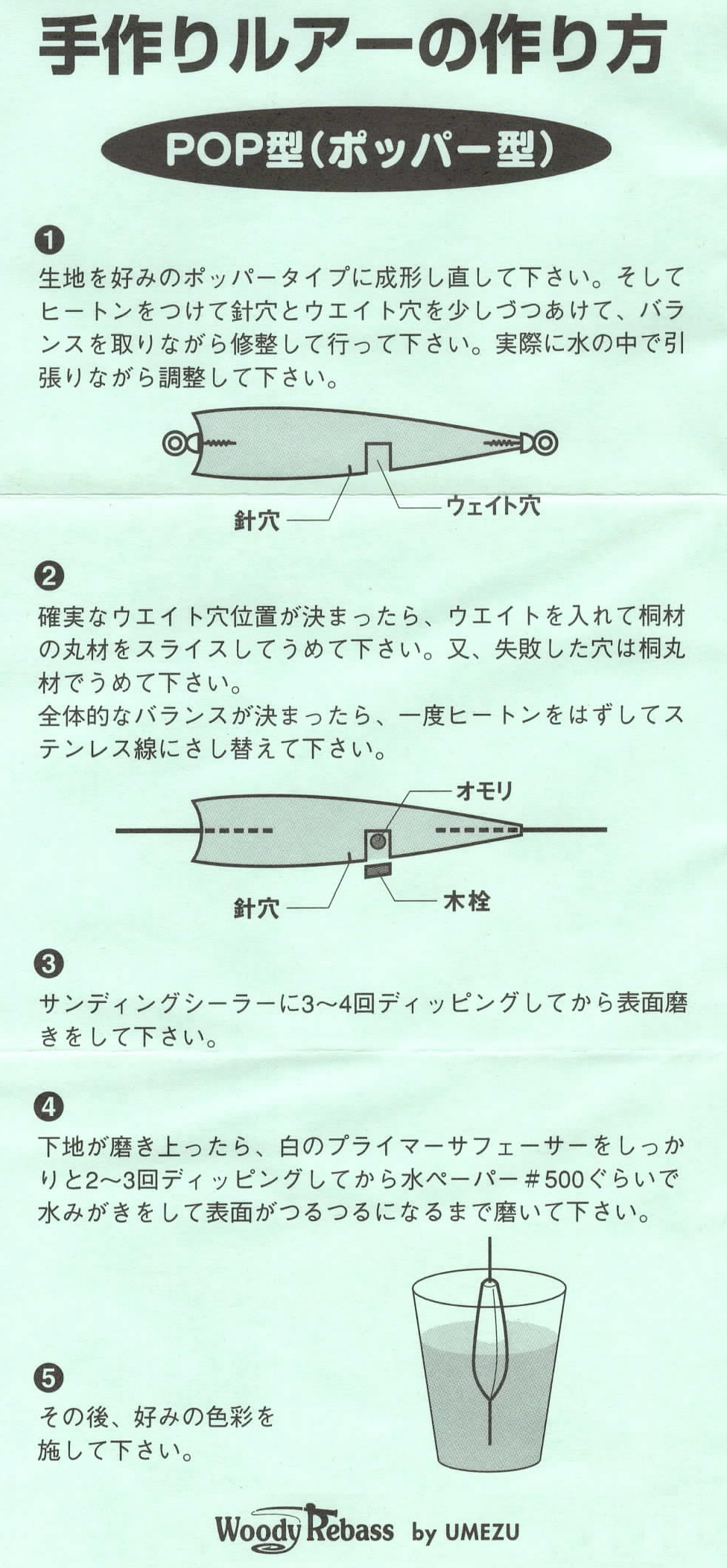 Customer Reviews
{{'product.product_review.no_review' | translate}}