Description
Jackson has built a foundation for the current surf rod at the late dawn of 1982, announcing the sea bass rod "Cairon" for surf fishing. It was also Jackson who first noticed the need for rods focused on flounder in the process of evolution. 
Extreme performance which is an absolute factor required in surf fishing. Huge flounder and big sea bass, the power not to be defeated by the large-sized blue runner. Usability that does not become a burden of angler who continues casting for a long time. These elements were embodied in high dimensions using huge amounts of data taken over and by evolved materials. 
40t carbon is used as the main material. It is placed not only in one direction but also in the 90 degrees direction, and the rigidity is enhanced. Blanks that seems supple at first glance increases repulsion by bending, and demonstrates lift power that will not be defeated by intense fight of large flounder and blue runners. It is possible to continue giving pressure gradually even to the hard fight which flounder seizes the bottom with the torque. Casts released from this parabolically bent blank definitely convert the weight of the lure to repulsive force and realize a rich remote castability by flicking off strongly. The well-designed blanks are designed to be let you feel much lighter than their own weights, not to disregard the angler's ability to concentrate. The blanks that satisfied the elements required for these surfs were equipped with a thin SiC ring guide manufactured by Fuji Industry Co., Ltd., which is lighter in weight and expanded in inner diameter than the ones so far, thereby achieving long distance and weight reduction.
LEFT: Double nut specifications that are difficult to loosen. (for 
1062M, 1112MH and 1082ML)
RIGHT:
Adopted finesse grip for 9102L model.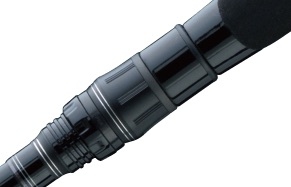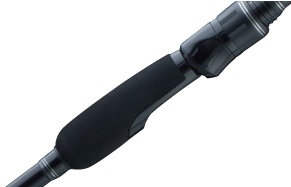 Customer Reviews
{{'product.product_review.no_review' | translate}}