Description
3.5g:Length:50mm / Weight:3.5g
Super high response & high pitch, featuring a titanium blade.
Ultra-vibration and ultra-long cast type. It has a light response and high-pitched vibration that won't tire you out even after a day of fishing. The long, slim silhouette matches the baitfish such as smelt and juvenile ayu in the lake. The Salty Sonic has a solid reputation as a minnow-shaped metal vibe lure. The Salty Sonic now features a super lightweight and high-strength titanium plate, which achieves an astonishingly fast start-up speed that responds quickly even to a slight short lift, and creates a high-pitched vibration reminiscent of a supersonic aircraft.

The hard and distinct vibration of the metal material is resistant to the influence of thick lines, and has practical strength to withstand unexpected big fish and strong retrieval from snagging. The high response and high pitch vibration can be felt once shaken, and this is the feature of the dramatically updated new type titanium vibe, the Salty "Mach" Sonic. It is suitable for casting long distance, vertical ultra-deep fishing, and not only for winter but also for deep fishing in midsummer.
It features a long and slender minnow silhouette, which is highly effective in high-pressure fields in recent years. Additionally, it now incorporates ultra-lightweight and high-strength titanium plates.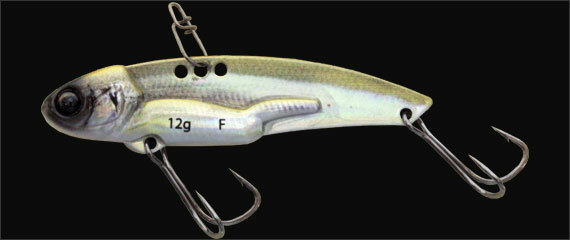 The 3-hole eye, which has become standard for metal vibes, is equipped with a Variable Action Eye.
(1) With a large vibration amplitude and quick floating like a kickback, it is suitable for high lifts.
(2) It becomes the basic position for balancing between winding and lifting.
(3) The vibration amplitude becomes the tightest, making it suitable for winding and short lifts near the bottom where floating is difficult.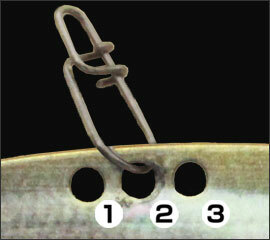 Customer Reviews
{{'product.product_review.no_review' | translate}}