Description
Cold-dyed crewneck sweatshirt crafted in 100% pure cotton for a soft feel and breathability, it's a made-in-Italy sweatshirt that uses entirely Italian produced materials.
This sweatshirt has been specially treated with a reactive dyeing technique obtaining colors that are exclusive for an authentically lived-in look and feel, the discoloration has different shades who put in evidence several darker details like in the elbow patches, front patches, crew neck,  ribbed hem and cuffs, a product who will only gain more character with time.
Highlights are the elbow patches with a scattering of nibbled holes, front patches with frayed borders, ripped & cutted details who give to the piece a more storied look simulating the natural wear and fray. 
There are so many subtle details that make this sweatshirt stand out from the rest, it is stylish and sturdy, the perfect layer for all seasons.
Notes:

Garment dyed colors have a unique appearance, to obtain this real vintage effect a special process is used which consists in dyeing the product after its fabrication, a process that gives to the garment a washed and used look with a deliberately faded color. The main target of this process is to produce uneven shade, creating highs and lows of color and a lived-in, somewhat imperfect feel. It also involves cutting the seams at the neck, arms or hem away. Any imperfection are to be considered as elements of uniqueness and not defects. The nature of the garment-dyeing process also means the color of each unit is going to be slightly different, which only adds exclusivity and charm.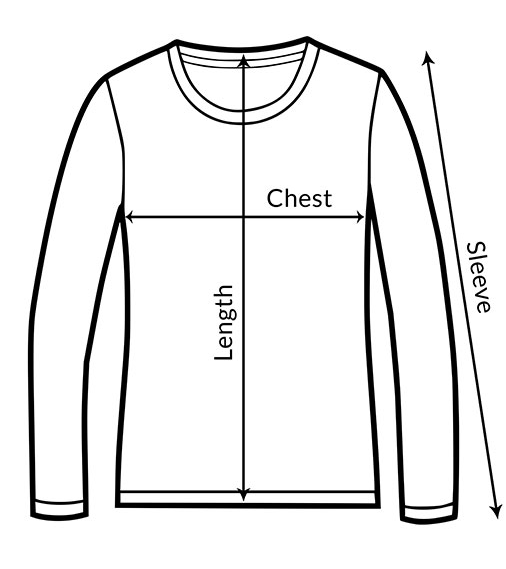 Each product can have a different wearability, before to buy please read the below advices and check the following size chart expressed in cm:

| | | | |
| --- | --- | --- | --- |
| Size(cm) | Chest | Length | Sleeve |
| M | 53 | 71 | 64 |
| L | 54 | 72 | 66 |
| XL | 55 | 73 | 68 |
| XXL | 57 | 74 | 70 |
The measurements should not be taken to the millimeter, but they are extremely indicative (there is always a margin of tolerance, ± 0.5cm).

We would like to suggest the best method to check which size to choose:
1. Take your favorite t-shirt, the one that best suits your body.
2. Lay the garment on a flat surface.
3. The garment must be relaxed, stretched out as if it was ironed.
4. Measure the chest width from the two side seams that start under the armpits.
5. Measure the height starting from a side of the neck to the waistline.
6. Compare these measurements with the size chart we supply for each product in order to select the right size.
7. When you are undecided between two measures, we always recommend opting for the larger one.