Description
Support for offshore casting and plugging games!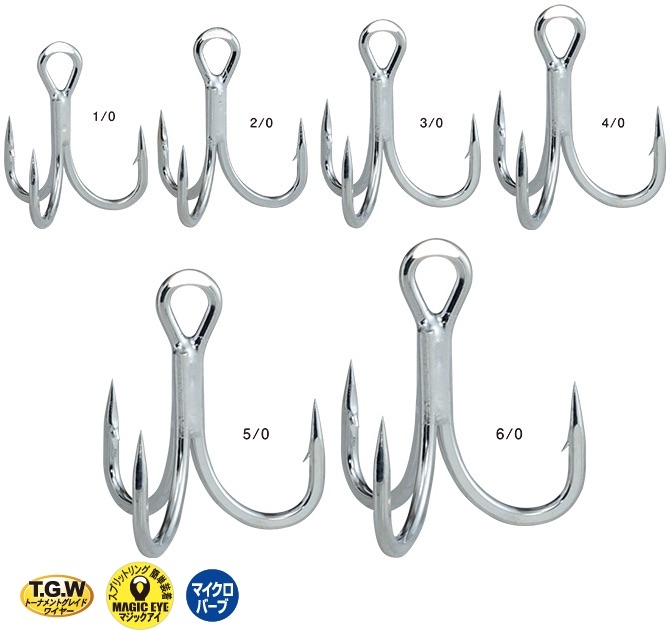 A1 / T.G.W Tournament Grade Wire
The special new materials "A1" and "Tournament Grade Wire (T.G.W)" for fishing rods boast outstanding Fokoro strength and wear resistance. The basic performance of the "A1" series and "Tournament Grade Wire" series is as close as possible to "G-HARD (SHS Steel)". Excellent workability, no problem with scouring and flat punching, semi-threading is also possible.

The hook eye and split ring can be installed smoothly, and deformation of the split ring can be minimized.

A product with an extremely small barb. Since it is smaller than normal barbs, the penetration is improved.

Customer Reviews
{{'product.product_review.no_review' | translate}}