New innovation!! A versatile shrimp-shaped hard bait!!
- Detailed visuals and slow pace
The sinking figure is the shrimp itself
-Foot rubber camouflages the front hook,
Spontaneous fluttering, rising, trembling, creating a staggered effect.
Turn on the bass bite trigger!!
- During the cold season, use a Carolina rig or split shot rig.
It is also effective to attack the bottom with a slow retrieve like a worm!!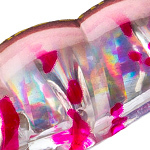 The "lens finish" inside the body spreads the shine over a wide area!! Induces a reaction bite!!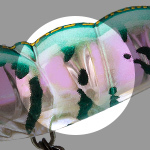 By intentionally giving weight to the shrimp-shaped lens, it is easy to produce irregular actions and induce reaction bites.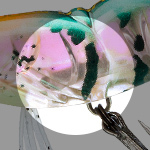 Fixed center of gravity specification with good response
Since it swims faster after landing than the model that moves the center of gravity, it is possible to attack without waste even in tight situations such as structures and overhangs.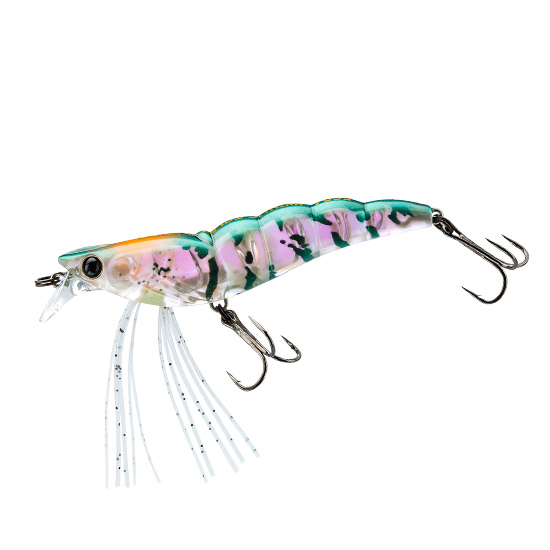 It uses a real shrimp body that pays attention to detail.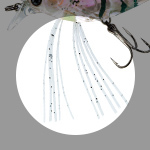 Camouflage the front hook when swimming.
It moves spontaneously with a slight water flow and appeals to the bass.