Description
The highest peak of mountain stream bait finesse.
Flagship model that Hiroyuki Motoyama spent three years
SS = SUPER SHORT, 4 = 4pcs. The rod that Hiroyuki Motoyama sought was a model that was even shorter and more portable. Hiroyuki Motoyama's commitment has been adopted everywhere, such as wood reel seats that match all reels and fat and narrow rear cork grips.
■ Blank material is 15t + 24t graphite, unsanded finish
■ Guide: All models are equipped with Fuji Titanium frame SIC guide. Small diameter original setting
4pcs model with even more portability
2 pcs for BST-HM, 3 pcs for BST-EXS, and 4 pcs for SS4-custom, which has evolved further. 47UL is 39.5cm, 49UL is 41.5cm and 51UL is 44.5cm. It has a length that can be carried by a source-oriented angler without stress. SS4-Custom thoroughly eliminates the decrease in action due to the increase in the number of connections. We set a test period of three years and verified the power zone of each model many times.
The Fuji ACS seat used in BST and BST-EXS is excellent in terms of functionality and matching with low profile type bait reels. However, in recent years, specialized bait finesse machines have become available, and in some cases round reels and classical taste reels have been used. In the midst of this widespread taste spread, SS-4Custom has adopted a wood reel seat that is excellent for matching with any reel.
However, Mr. Motoyama, who had pointed out the drawback of wood reel seats using metal triggers for some time, sought an all-wood reel seat with SS4-Custom.
At the time of development, "If high price setting is allowed, I want to commercialize it by my own self. If it is not commercialized, I would like to work on only the test model", made for Allwood for about two seasons Test the reel seat. It has become the current shape after undergoing a durability test and reviewing the shape to improve its usability.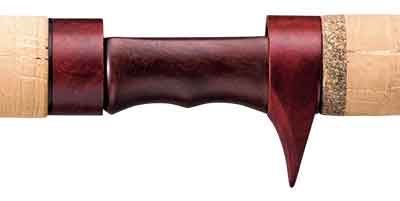 Blank: 15t + 24t graphite. The unsanded finish reduces weight. Achieves smooth bending that cannot be thought of as a multi-piece. Sticky feeling that realizes smooth casting. Blanks with excellent tension and resilience to control heavy sinking minnows.


Site top that emphasizes visibility. High visibility is secured by wrapping with a high visible color thread.

Wood reel seat and cork grip: The wood reel seat is newly adopted after durability test. It is a seat shape that eliminates the feeling of slipping out that was easy to get up with the straight type reel seat with trigger. Compatible with round and low profile type BFS (bait finesse) reels.
The rear cork inherits the Fat & Narrow style to prevent hands from drying out.

Ferrule: Adopts a spigot ferrule that realizes a natural bending curve and enables smooth power transfer.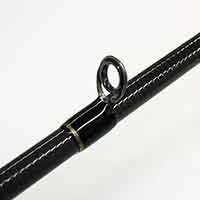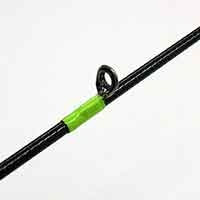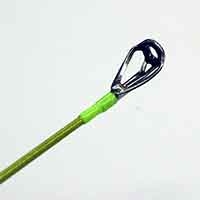 Guide: Fuji / Titanium frame K guide is used for all models. The small aperture setting reduces weight and provides a linear operation feel. High visibility color thread wrapping was applied for visibility.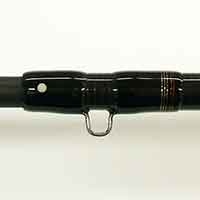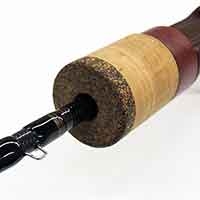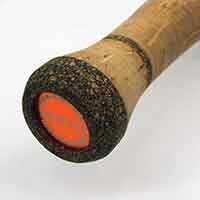 Equipped with a hook keeper that supports movement with the hook set.

The front grip is a high rubber rubber cork that prevents chipping.

The grip end is a hika rubber cork that won't slip even if you lean the rod against a rock. Protects the center laser engraved metal ring from scratches.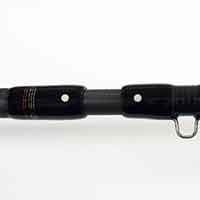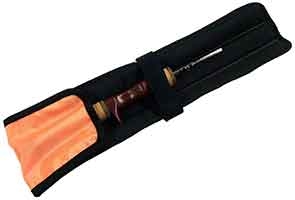 Joint marking. Can be set quickly and straight by aligning the spot positions (excluding the 49UL tip end).
A rod bag that can be stored with the reel attached.