Description
Product Introduction:

Triple-bladed tail spin jig that doesn't fall on the bottom - New concept

New rotating metal type non-overturning system, the Metal Craw Spin, is a new concept tail spin jig that is great for lift and fall, slow to medium-speed retrieval, and stair-step drop fishing like football.
For bottom-hugging slow roll attacks, the three-blade specification is recommended, while for lift and fall or stair-step drop fishing, the single hook specification with the belly blade removed is preferred. It is also possible to remove the belly blade and attach a double hook for hooking emphasis.
Normally, it is used directly out of the package, but by bending both wires forward so that the blades occasionally contact each other, an escape chidori action like a fleeing shrimp can be generated.
Twin blades of high specific gravity "phosphor bronze material" are used.
The extremely thin and special twin blades quickly lift even at a slight distance compared to normal blades,
maximizing the response performance to continuously rotate sensitively.
We have updated the hook size to increase the hooking rate and reduce missed hooking.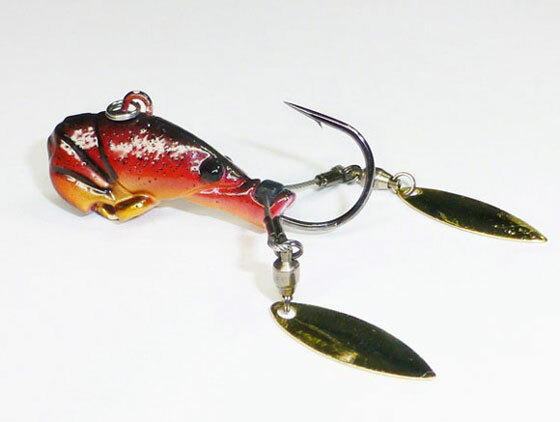 Customer Reviews
{{'product.product_review.no_review' | translate}}