Light dirt as it is "Wave" "Color" "Sound"
Strong appeal to large squid with triple appeal!
A highly active model that adds a rattle sound to light dirt and waves that can be caught.
The most appealing colors and patterns in the history of the Easy Q® series!
Equipped with an appealing shrimp sound!
Appeal with the catchy waves of Patter Pata® footlights!
Triple appeal of wave, color and sound
Light dirt as it is "wave" "color" "sound", triple appeal to highly active squid!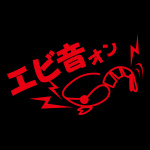 Reproduce the sound that echoes in the water when the shrimp bends its tail and escapes. Sound in water is about 4.4 times louder than in air.
That's why it's so appealing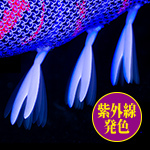 While inheriting the catchable waves of the Easy Q® cast "Patterpata® Foot", the "Patterpata® Footlight" has increased dirt performance and flight distance and reduced pulling resistance.
It is easy to handle and has an excellent total balance, and it is now possible to store it without choosing a storage case.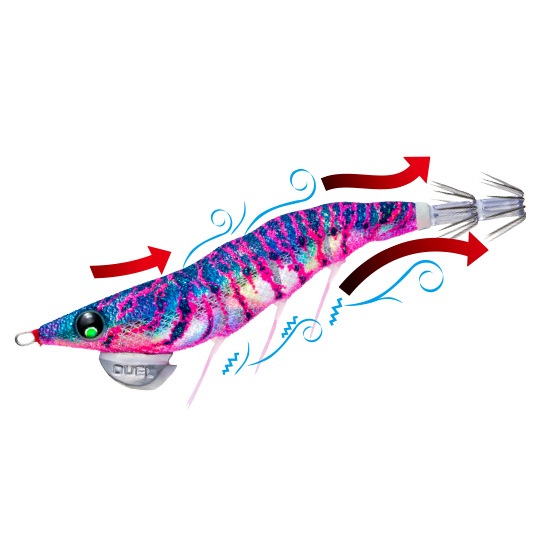 A body that reduces pulling resistance while maintaining the wave motion that can be caught from the uneven body that cannot be produced with conventional egi shapes.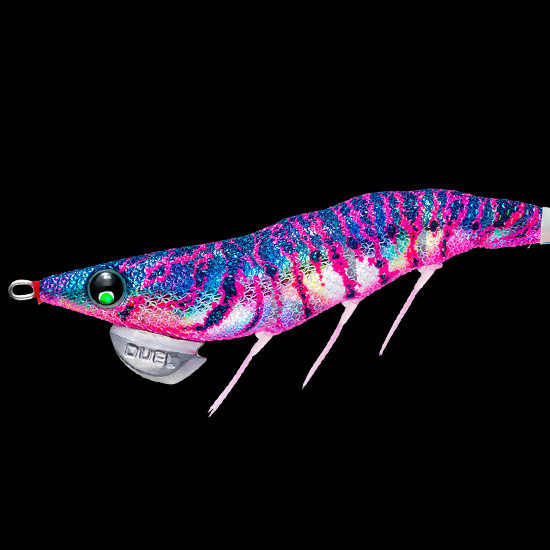 A real shrimp form that makes a clear distinction from the conventional Oita type egg.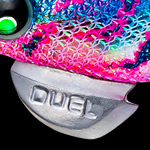 An original sinker with improved action balance, reduced jerking resistance, and a shape that can be wound with thread weights.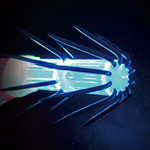 Trick hook Keimura specification
Drastically reduced rooting. High recovery rate because the needle stretches moderately. Keimura specification with even higher appeal.