A small, loose, and simple "shakuri" captures a super Sureika!!
Invite your feet to move and move!!
Achievement No. 1 original patter "Let's eat" special model !!!
Equipped with a patter foot and wave motion body,
The original patter "Easy Q® Cast Eat"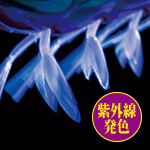 The "Patter Pata® Foot", which has the No. 1 fishing result, realistically reproduces the shrimp's foot, which causes a flutter and vibration when subjected to water resistance. Appeal even with wave and ultraviolet color development and make you embrace without hesitation.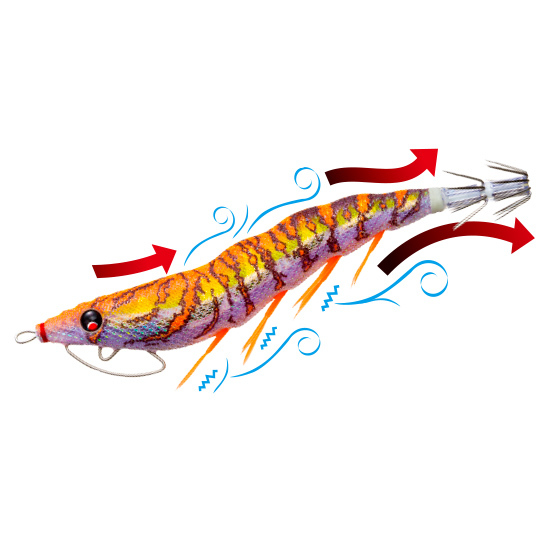 The uneven body generates strong waves that cannot be produced with conventional egi shapes. A wave motion body that invites squid with its waves.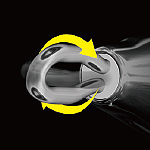 The smooth rotation prevents the line from twisting, and produces a natural sway in response to currents and waves. Anyone can draw out an action that can be caught with a simple fishing method.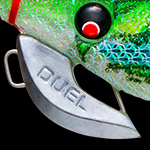 In addition to preventing deformation, it enhances the ability to detect the bottom, makes it easy to attach and detach additional lead, and generates a "fluctuation action" even with a slight current after it touches the bottom, stimulating the squid.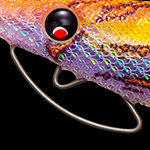 It protects the lead and body, prevents deformation, prevents rooting, and enhances bottom sensing ability and sensitivity. In addition, it facilitates the fluctuation action after landing.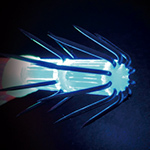 Trick hook Keimura specification
Drastically reduced rooting. High recovery rate because the needle stretches moderately. Keimura specification with even higher appeal.